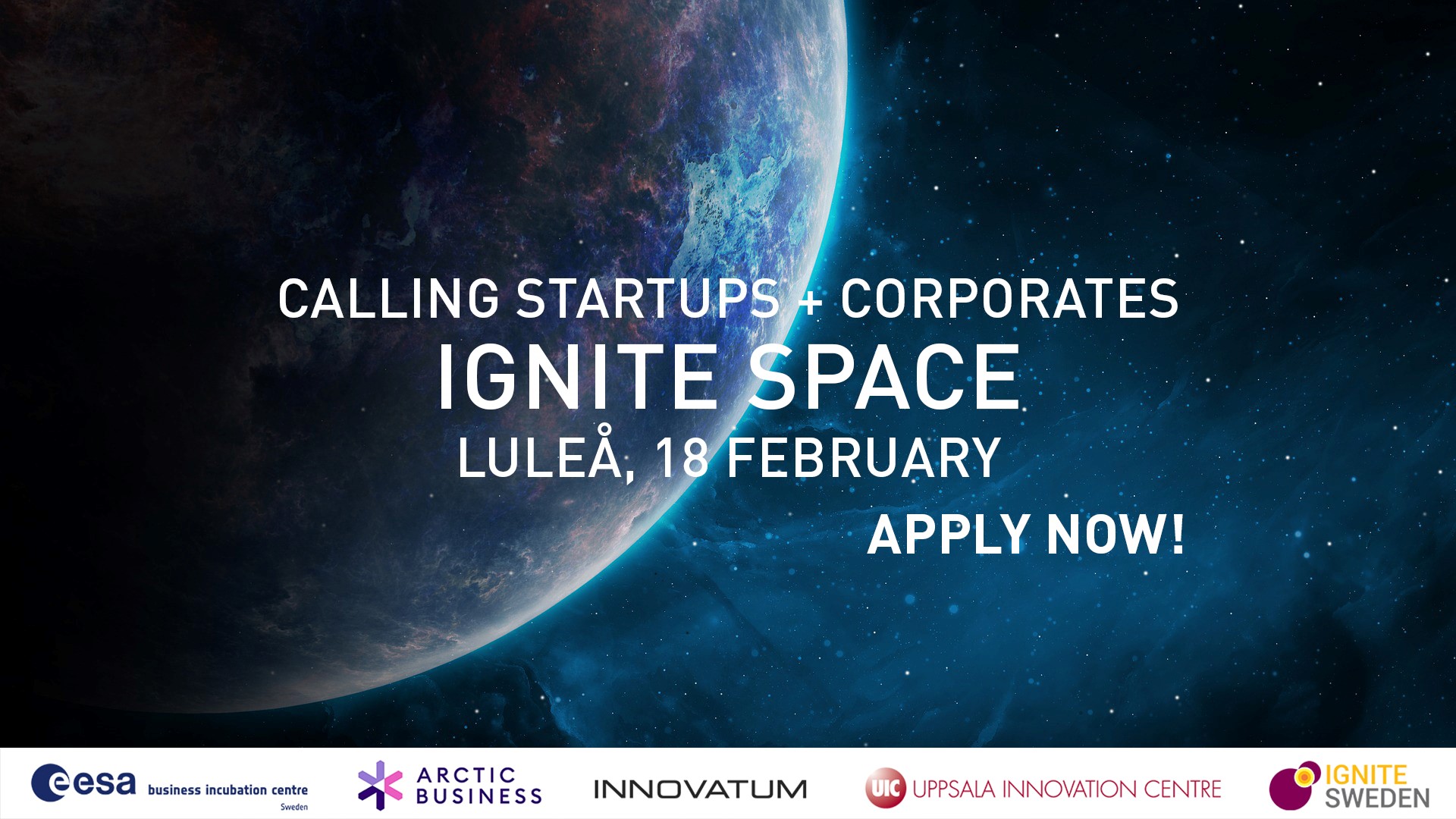 Space technology has important implications for a wide variety of industries down on Earth such as farming, forest, energy, mining, logistics, industrial automation, manufacturing, and insurance, only to name a few.
Ignite Space and ESA BIC Sweden (partner in RIT2021)invites private companies and the public sector to a matchmaking event where they can meet groundbreaking startups that are developing new products utilizing space technology combined with other smart solutions to make changes on Earth.
By joining Ignite Space, you will have the opportunity to explore the possibilities to collaborate and innovate together with the most innovative space startups from Sweden and Finland. All meetings are tailored on the basis of your needs and you will meet between 6-8 startups during the day.
Ignite Space is hosted by Ignite Sweden and ESA BIC Sweden/Arctic Business in Luleå in collaboration with Uppsala Innovation, Innovatum, LEAD, Minc, SISP, THINGS and Uminova Innovation.
For question please contact Leila Ashrafi at ESA BIC Sweden in Luleå, [email protected] or +46 70 620 08 41
Register and read more here.