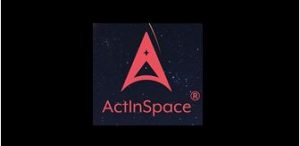 Artcic Business (partner in RIT2021) and ESA BIC Sweden invite you to ActInSpace on 25-26 April 2020.
Tackle ActInSpace's challenges and unleash your entrepreneurial potential! ActInSpace® is an international innovation contest inspiring young women and men worldwide to meet challenges based on space technologies, data, patents and infrastructures to launch start-ups into all areas of our daily lives.
The event is designed for students but open to everyone, the objective is to foster entrepreneurship, encourage start-up creation and promote the use of space technologies and space acquired data to change citizen's lives, to boost employment and to protect our planet.
For question please contact Leila Ashrafi at ESA BIC Sweden in Luleå, [email protected] or +46 70 620 08 41
More information on the event site.