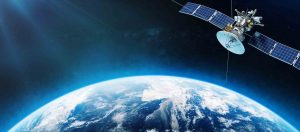 Bring space data down to Earth and make successful business
Come join us create links between new and emerging business sectors. We need your help to become fully operational and to build a commercially successful ecosystem were your business can contribute and benefit.
Satellites generate enormous amount of data, often free of charge, that is used on Earth for the benefit of society in local and global economies. This enables business opportunities for smaller players outside the traditional space sector.
Business is made within all kind of areas: communication, navigation, positioning, transportation, energy, environment, safety, natural resources, aviation, finance, investments, insurance, food, agriculture, health, infrastructure, smart cities and maritime, just to mention some.
This time Space Innovation Forum will be hosted online, and the programme is split in two morning sessions.
Session 1 on September 29 at 08.00-12.00 (Time zoon: GMT+2)
seminar with expert presentations and discussions
08.00
Welcome, Johanna Bergström Roos, Project manager RIT2021
08.10
Introduction och inspiration, Tobias Edman, Swedish National Space Agency
08.30
Data handling
Phil Cooper, Amazon Web Services
Linda Lyckman, SSC
Benjamin Fischer, Arctic Space Technology
Panel discussion, moderator: Tobias Edman, Swedish National Space Agency
Short break
09.45
Analytics
Leif Haglund, Vricon Systems AB
Fredrik Bruhn, Unibap
Håkan Tyni, LKAB
Maria Nilsson, Metria
Panel discussion, moderator: Ann-Christin Uusitalo Eriksson, RiSE
Short break
10.50
Financing and policy
Josef Aschbacher, ESA
Anna Rathsman, Swedish National Space Agency
Alexander Danielsson, Norrsken VC
Panel discussion, moderator Olle Norberg, Luleå University of Technology
11.50
Conclusion and introduction to Session 2 – the workshop on September 30
Emil Svanberg, LTU Business
12.00
End
Session 2 on September 30 at 09.00-11.00 (Time zoon: GMT+2)
A workshop to create a successful business environment for space data applications
Process leaders: Johan Bergström and Emil Svanberg at LTU Business.
The objective is to understand what is needed to strengthen the ecosystem around space data and to create good business and benefits in society. Today there is a knowledge gap between the satellite data and the market due to many parties involved in the process.
Who should participate?
The whole chain of stakeholders is needed in this workshop, from satellite management services to data handling, analytics, financing, and policies, to mention some.
If you have questions please contact Emma Norrfors at [email protected]
Welcome to join us!