The project team sums up milestones and achievements from the past six months.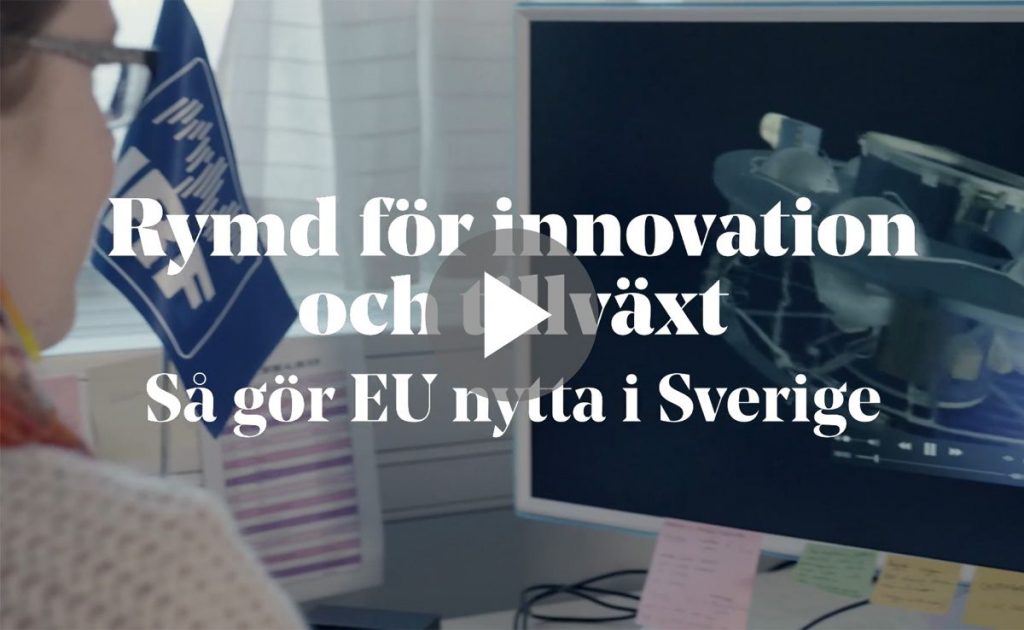 RIT2021 appointed Best Practice by Tillväxtverket (The Swedish Agency for Economic and Regional Growth)
We are glad to announce that RIT2021 has been appointed Best Practice amongst Tillväxtverket's projects within the regional development fund. Three Swedish projects were appointed to describe what the EU funds can lead to in various fields.
Study predicts space growth in northern Sweden
A recent study made by LTU Business estimates that the space cluster in and around the city of Kiruna in northern Sweden could double in size to reach a total of 50-70 actors and 1,000 employed in 10-15 years. The conclusion is based on an analysis of the cluster's recent development, its location and conditions, as well as on global trends in the space industry.
>> Learn more

Record interest in Space Innovation Forum
Our last edition held in March 2021 attracted more interest than ever before as 172 people registered to participate. The event focused on how to make Norrbotten an even more attractive space region. We listened to presentations from Harwell Space Cluster, GKN Aerospace, Swedish National Space Agency, LTU Business, Arctic Ventures and more. The large attendance signifies a great interest in being part of shaping our cluster offering to the world.
>> Access recordings and presentations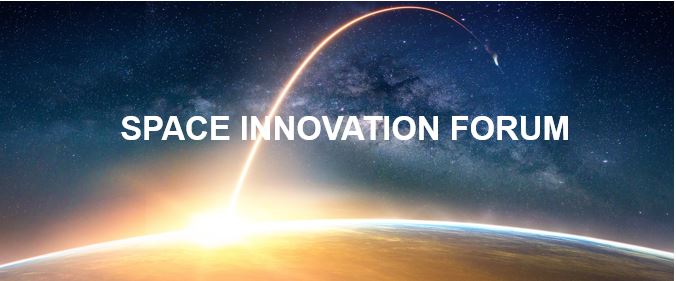 Access to Space
Save the date: December 1-2, lunch to lunch!
We look forward to meeting you in Kiruna this time, in person. That is what we are planning for. We are currently working on the program and will publish it as soon as it is ready. Stay tuned!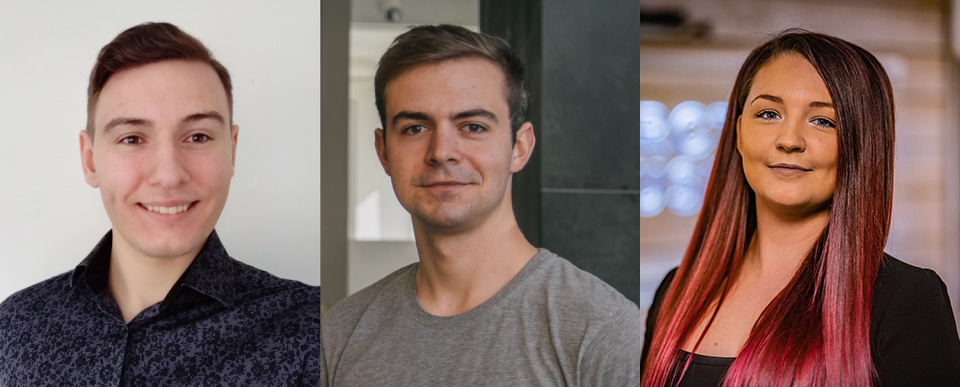 Young space entrepreneurs in northern Sweden win recognition
We wish to congratulate our young entrepreneurs in the space sector for showing such a high level in their entrepreneurship and commitment. SkyAlert, Porkchop and Arctic Space Technologies were all on the list of Sweden's top "103 best young ideas" when Almi and Företagarna released it on May 24th. Norrbotten has eight companies on the list, of which three are in the space industry.
>> Learn more
In addition, Morgan Drysdale at SkyAlert and Matija Milenovic at Porkchop have been appointed two of "Sweden's ten new super-entrepreneurs of 2021" by ÅForsk and Swedish Incubators & Science Parks. They receive 200,000 SEK each to fund further development of their business ideas.
>> Learn more
Finally, Sandra Nilsson and Arctic Space Technologies were appointed this year's start-up in Piteå.
>> Learn more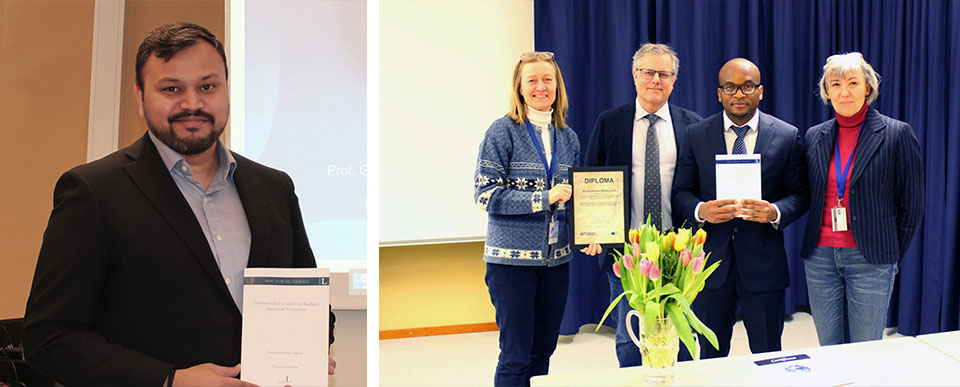 R&D projects within RIT2021
We are glad to congratulate two of our PhD students to their doctoral degrees.
Sumeet Satpute has spent five years together with OHB Sweden researching guidance and control for multiple spacecraft formation.
>> Learn more
Moses Brown has researched the feasibility, design and potential benefits of replacing traditional hardware for satellite communications with software-based systems together with SSC.
>> Learn more
We have also started a new R&D project between Luleå University of Technology and SSC, this time in innovation capabilities in the space industry. The researchers involved are Anna Larsson, postdoc and Mattias Hedman, PhD, both at LTU Product Innovation, a subject chaired by Professor Anna Öhrwall Rönnbäck.
>> Learn more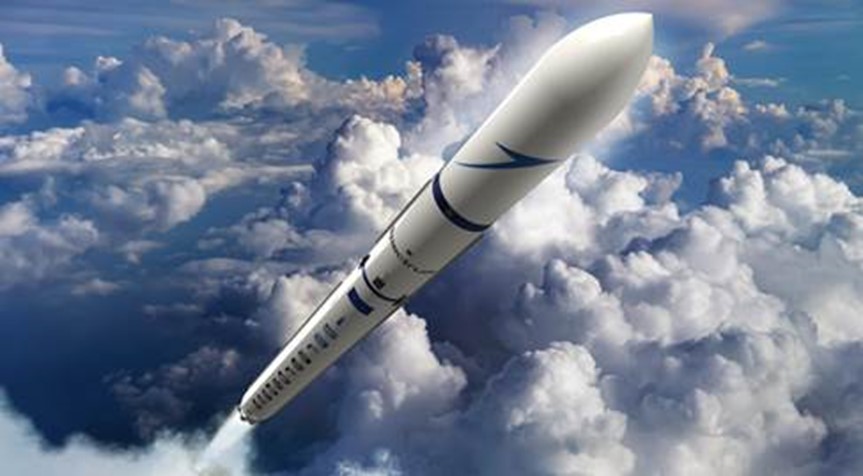 We are very excited about new rocket manufacturers settling down in Kiruna. This will not only strengthen our ecosystem with new competence, but also reinforces the attraction of our space region and helps build the critical mass. Various collaborations between the new establishments and local companies are ongoing and ISAR Aerospace has just signed a letter of intent with Luleå University of Technology for long-term collaboration with scientists and students.
All R&D projects between industry and academia have a focus on sustainability. The PhD students have previously presented how they work towards the global goals in Agenda 2030. During the spring, the work has intensified through five webinars gathered under the name "Sustainability within Aerospace", with participation from postdocs and representatives of the space companies in RIT2021.
>> Learn more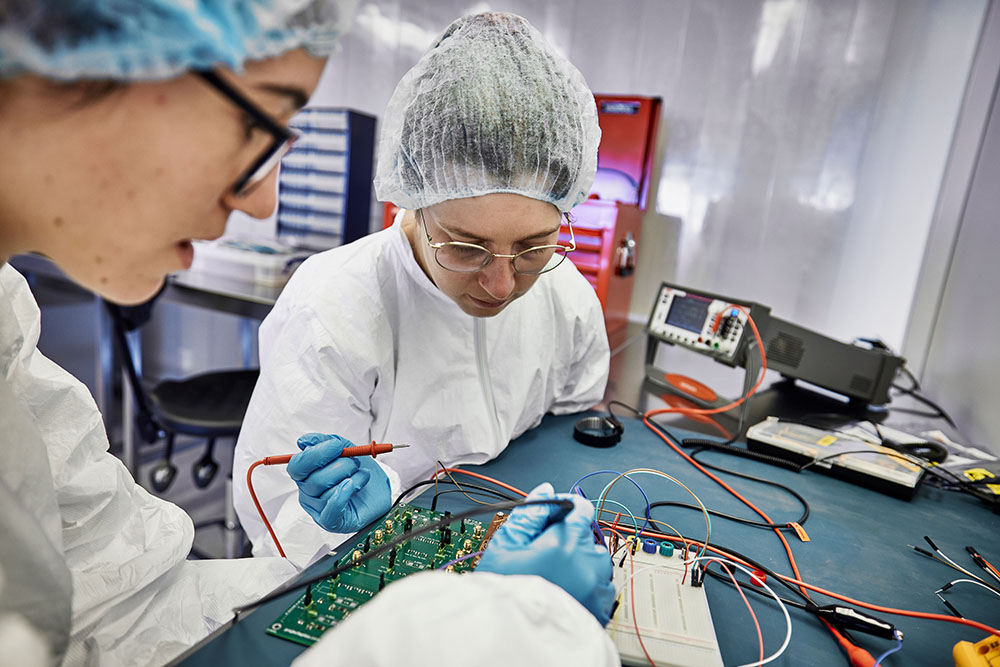 Testbed Space
During the past 12 months, LTU has employed several researchers who need lab environments of the type that RIT2021 is developing. This means more experts on site at Space Campus, and a lab environment developed towards synergies and collaboration with external partners.
All LTU labs will be presented in our next newsletter with links to detailed information: Nano Satellite Lab, Asteroid Engineering Lab, Rocket Propulsion Lab and Space Avionics Lab are some of them.
IRF Spacelab has already got their website up and running, with all facilities described and an informative promotion video.
Innovation and business development
LTU Business and Arctic Business, our two main regional engines to strengthen the innovation support system, are working on including more actors within innovation and business support to further strengthen the ecosystem. Invest In Norrbotten, Datacenter Innovation Region and AI DIH North are some of them.
Arctic Ventures Two – the new business angel company that invests in Arctic Business incubator companies, is now up and running and increasing the ability to match space start-ups with investors, both for financing and expertise initially as well as for follow-on investments.
A survey of regional effects of the R&D projects between LTU and the space companies SSC, OHB Sweden and GKN Aerospace has started and will be presented during the second or third quarter of 2021. So far 13 interviews have been completed.
—

Space Innovation Summer
The third round of "Space Innnovation Summer" has kicked off with three LTU students focusing on two business cases from space start-ups in our region: REMOS Space Technology and Porkchop. The objective is to support promising business ideas while educating students in entrepreneurship and commercialization. The previous four cases were Coactum, PASQ, HIPOR Materials and IRF.
—
The new SME programme "Business opportunities with satellite data", has attracted seven regional companies and four of five planned webinars have already taken place. The final one will focus on validation of business ideas and getting the first proof of concept in place. This development program was the first of its kind and will be offered at a later stage to companies all over Sweden.
One event to stimulate innovation and growth has been executed – Space IP webinar – by Arctic Business Incubator, ESA BIC Denmark and Bergenstråhle & Partners. Support teams from Arctic Business and Bergenstråhle have supported the companies afterwards.
Aerospace Cluster Sweden
It is still very challenging to gather companies within the cluster due to the pandemic, so virtual breakfast meetings will be arranged once a month. These meeting will be rather short and filled with current information and pitches from participating companies to help visualize what is going on and stimulate business in all ways possible. These meetings are for members only. If you are interested, read more here.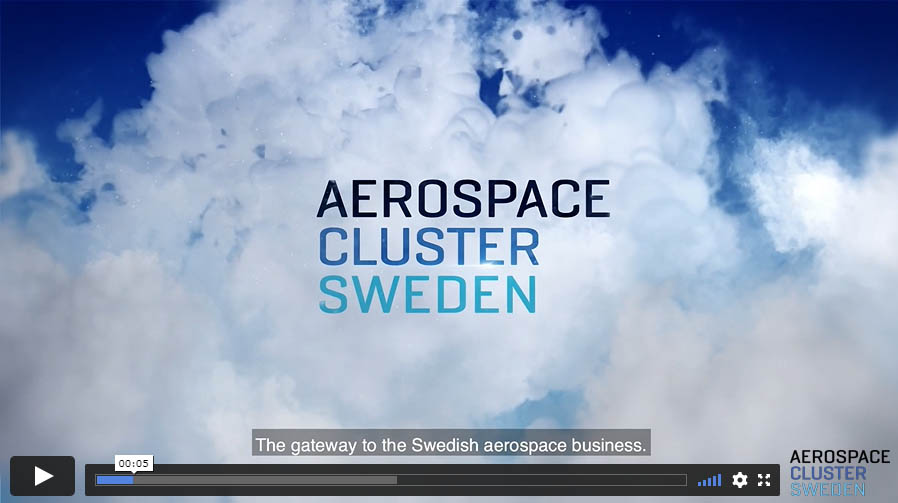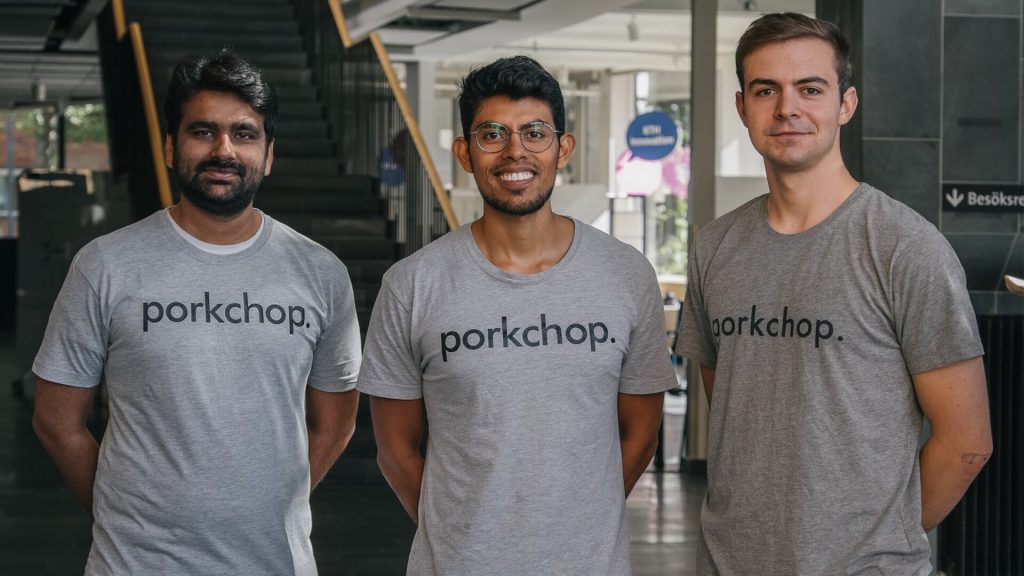 We have the great pleasure to welcome a new member within our regional space ecosystem. It is the space start-up Porkchop that we mentioned earlier in this newsletter. Porkchop was funded by three engineers from KTH, who figured out that they needed to be closer to our space region to get the very best conditions to develop their company. Porkchop is designing and developing a new propulsion system for small satellites. They started in a basement lab dreaming about the future. Today, they are shaping it and we are so glad they are doing it together with us. A warm welcome from us!
The region of Norrbotten has invited us to take part of their project LOKET, with the objective to stimulate growth of clusters and to understand the driving forces behind their success. This in close connection to regional smart specialization, where space has been pointed out as one important area. Studies of different clusters in the project have been made by Sweco, an independent consultancy firm, showing our strengths and weaknesses. Further analyses need to be done, but it is clear that it takes time to build a successful cluster and many different actors need to be involved.